Info [Directors Label]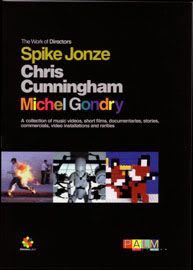 Penso que já ninguém desconsiderará o vídeo musical como objecto artístico complementar ou menor. Complementar pois a sua função seria a de acompanhar uma música de outrém, menor pelo seu formato e duração. A MTV e seus sucedâneos vieram confirmar todo o valor que estes poderiam ter e de facto algumas obras de arte vieram ao público nos últimos anos, ainda para mais num meio com uma projecção enorme.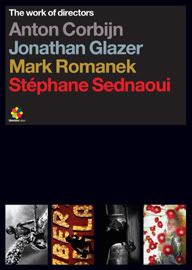 Enfim, considerações sobre a criação e o valor artístico não terão aqui espaço. Aqui o que ficará é isto: "Directors Label". Esta colecção reúne, não os vídeos por artista musical como antes seria a norma, mas sim pelo seu director. Três edições foram já postas no mercado e seguem agora outras quatro. Penso que os assim sete realizadores presentes nesta colecção representam o melhor trabalho feito nesta área e merecem toda a atenção e posterior reconhecimento.
Aqui ficam os vídeos por autor.
Extras e informações mais detalhadas sobre o conteúdo e realizador podem ser encontrados clicando nos títulos:



The Directors Label Vol. 1: The Work of Director Spike Jonze

Wax "California"
Beastie Boys "Sure Shot"
The Pharcyde "Drop"
The Breeders "Cannonball"
Beastie Boys "Sabotage"
Daft Punk "Da Funk"
Fatlip "What's Up Fatlip?"
Weezer "Undone (The Sweater Song)"
Fatboy Slim "Praise You"
Dinosaur Jr. "Feel The Pain"
MC 900ft Jesus "If I Only Had A Brain"
The Notorious B.I.G. "Sky's The Limit"
Fatboy Slim "Weapon Of Choice"
Weezer "Buddy Holly"
The Chemical Brothers "Elektrobank"
Bjork "It's Oh So Quiet"


The Directors Label Vol. 2: The Work of Director Chris Cunningham

Autechre "Second Bad Vilbel"
Aphex Twin "Come To Daddy"
Portishead "Only You"
Madonna "Frozen"
Leftfield feat. Afrika Bambaataa "Afrika Shox"
Squarepusher "Come On My Selector"
Aphex Twin "Windowlicker"
Bjork "All Is Full Of Love"


The Directors Label Vol. 3: The Work of Director Michel Gondry

The White Stripes "The Hardest Button To Button"
Kylie Minogue "Come Into My World"
The White Stripes "Dead Leaves & The Dirty Ground"
The White Stripes "Fell In Love With A Girl"
The Chemical "Brothers Star Guitar"
Bjork "Joga"
Bjork "Deadweight"
Bjork "Bachelorette"
Foo Fighters "Everlong"
Daft Punk "Around The World"
Cibo Matto "Sugar Water"
Bjork "Hyperballad"
The Rolling Stones "Like A Rolling Stone"
Bjork "Army Of Me"
Bjork "Isobel"
Massive Attack "Protection"
Lucas Lucas "With The Lid Off"
Bjork "Human Behavior"
I Am "Le Mia"
Jean Francois Coen "La Tour De Pise"
Oui Oui "Ma Maison"
Oui Oui "Bolide"
Oui Oui "Junior Et Sa Voix D'or"
Oui Oui "Les Cailloux"
Oui Oui "Un Joyeux Noel"
Oui Oui "La Ville"


The Directors Label Vol. 4: The Work of Director Anton Corbijn

Propaganda "Dr. Mabuse"
David Sylvian "Red Guitar"
Echo and The Bunnymen "Seven Seas"
Golden Earring "Quiet Eyes"
Echo and The Bunnymen "The Game"
Depeche Mode "Behind the Wheel"
Joy Division "Atmosphere"
Joni Mitchell with Peter Gabriel "My Secret Place"
Depeche Mode "Enjoy The Silence"
U2 "One" (director's cut)
Nick Cave and The Bad Seeds "Straight to You"
Depeche Mode "Walking in My Shoes"
Nirvana "Heart Shaped Box"
Henry Rollins "Liar"
Metallica "Hero of the Day"
Metallica "Mama Said"
Depeche Mode "Barrel of a Gun"
Depeche Mode "It's No Good"
Herbert Gronemeyer "Bleibt Alles Anders"
Mercury Rev "Opus 40"
Mercury Rev "Goddess on a Hiway"
Joseph Arthur "In the Sun"
Herbert Gronemeyer "Mensch"
U2 "Electrical Storm"
Travis "Re-Offender"
The Killers "All These Things"


The Directors Label Vol. 5: The Work of Director Jonathan Glazer

Radiohead "Street Spirit"
Jamiroquai "Virtual Insanity"
Richard Ashcroft "A Song for the Lovers"
Nick Cave and the Bad Seeds "Into My Arms"
UNKLE "Rabbit in Your Headlights"
Blur "The Universal"
Radiohead "Karma Police"
Massive Attack "Karmacoma"


The Directors Label Vol. 6: The Work of Director Mark Romanek
Vídeos:
Jay Z "99 Problems" (director's cut)
Linkin Park "Faint"
Red Hot Chili Peppers "Can't Stop"
Johnny Cash "Hurt"
Audioslave "Cochise" (director's cut)
No Doubt "Hella Good" (director's cut)
Mick Jagger "God Gave Me Everything"
Janet Jackson "Got Til It's Gone"
Fiona Apple "Criminal"
Nine Inch Nails "Perfect Drug"
Beck "Devil's Haircut"
Weezer "El Scorcho" (director's cut)
Eels "Novocaine for the Soul"
Sonic Youth "Little Trouble Girl"
Michael and Janet Jackson "Scream" (directors cut)
Madonna "Bedtime Story"
R.E.M. "Strange Currencies"
G. Love and Special Sauce "Cold Beverage"
Nine Inch Nails "Closer" (director's cut)
David Bowie "Jump, They Say"
Madonna "Rain"
Lenny Kravitz "Are You Gonna Go My Way"
Keith Richards "Wicked as it Seems" (director's cut)
En Vogue "Free Your Mind"
K.D. Lang "Constant Craving"


The Directors Label Vol. 7: The Work of Director Stephane Sednaoui

Mirwais "Can't Wait"
Tricky "For Real"
Red Hot Chili Peppers "Scar Tissue"
Mirwais "Disco Science"
R.E.M "Lotus"
Bjork "Possibly Maybe"
Alanis Morissette "Ironic"
Tricky "Pumpkin"
Garbage "Queer"
Tricky "Hell is Around the Corner"
Massive Attack "Sly"v Youssou N'Dour and Neneh Cherry "Seven Seconds"
Bjork "Big Time Sensuality"
Bjork "Big Time Sensuality" (new night version)
The Black Crowes "Sometimes Salvation"
U2 "Mysterious Ways"
Red Hot Chili Peppers "Give It Away"
NTM "Le Monde De Demain"
U2 "Discotheque" (director's cut)

Site oficial

Nota: Se alguém chegar a este ponto fiquem sabendo que da última vez que passei numa Fnac espanhola os três primeiros volumes estavam em promoção. Rondavam os meros 11 euros cada...